IEEE Style Bio
Dennis Ogbe (S'13) received the B.S. degree (with honors) in electrical engineering in 2014 from Tennessee Technological University in Cookeville, TN and is currently a PhD candidate at the School of Electrical and Computer Engineering at Purdue University in West Lafayette, IN. During the summer of 2016, he was an intern at Nokia Bell Labs in Arlington Heights, IL. His current research interests are in the areas of signal processing for wireless communications, multiple-input multiple-output (MIMO) communications, information theory, and collaborative spectrum sharing systems. Mr. Ogbe is an active member of Eta Kappa Nu.
EEWeb Interview
Interests
HKN
I was inducted into Eta Kappa Nu at my undergraduate institution, Tennessee Tech University (Epsilon Rho Chapter). I have since held multiple officer positions at the world's greatest chapter, Beta Chapter! My most memorable experience as active member of HKN Beta was the 2017 edition of our annual Student Leadership Conference which we organized. It was an absolute blast!
Basketball
I was a member of the Men's Basketball Team at Tennessee Tech, playing in the Ohio Valley Conference from 2010-2014. According to this source, I appeared in 123 games during this time, averaging about 7 points per game. My senior year I was selected for the CoSIDA Academic All-America Team. I have lots of positive memories from my time at Tech and I could probably fill this entire page with them, but I will keep it short. This is me in my very first college game, playing North Carolina State University in Raleigh on Nov. 12, 2010: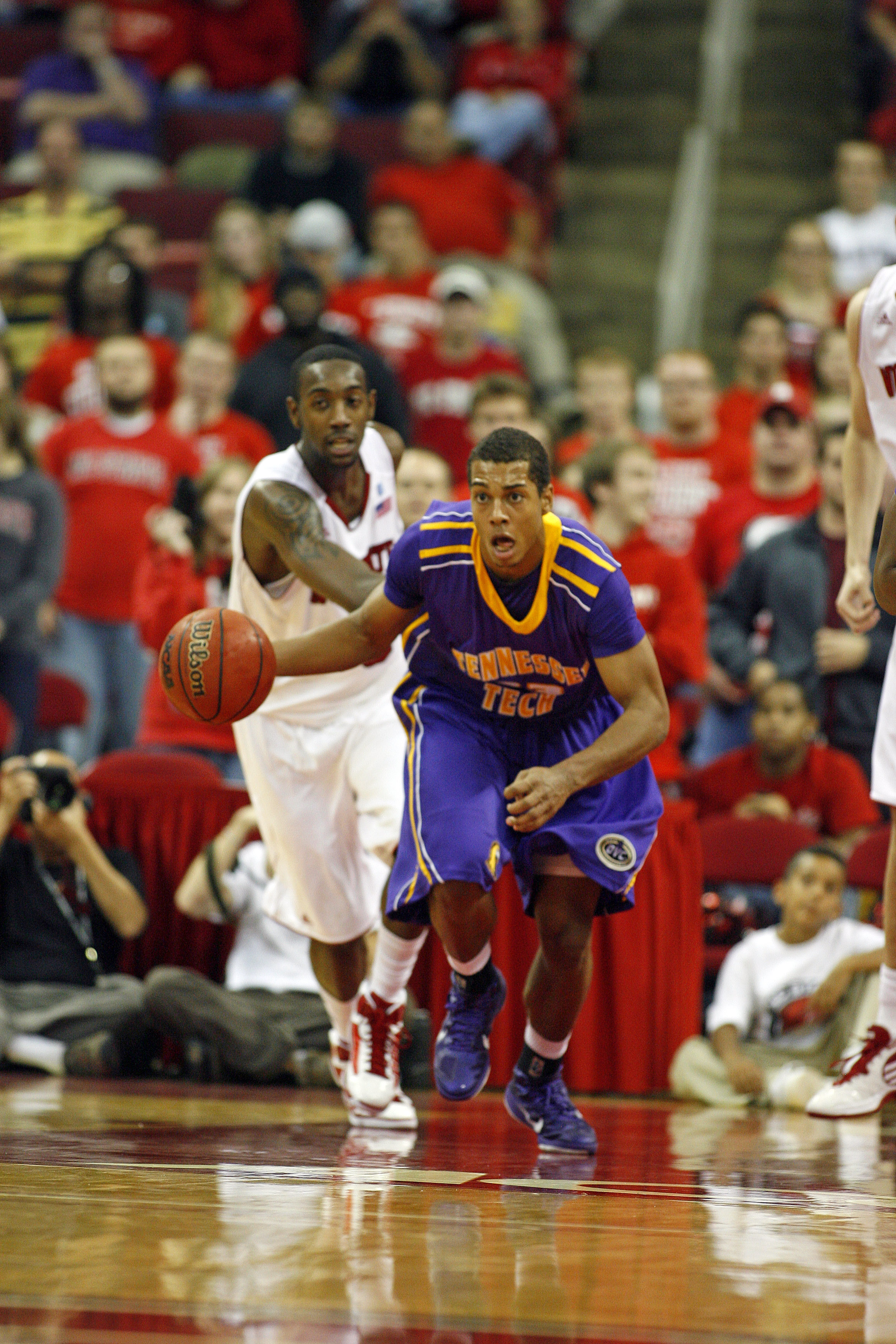 And this is a recap video from this peculiar game against Southern Illinois University-Edwardsville, where I had to finish the game bandaged up after getting hit on the head:
My younger brother Kenneth Ogbe finished his college career at Utah Valley University, averaging a fantastic 10.6 points per game with a 3FG percentage of over 40%! He is a fantastic player and I am very excited about his future in the sport and beyond.
This website
This website is being held together by mostly spit, duct tape, and a few lines of Emacs Lisp. On my hard drive it starts out as a loose collection of Org-mode files which are then—with quite a bit of massaging—converted to static HTML. This blog post outlines some of the ideas behind this, but some of the text might be outdated at this point. Feel free to send me an e-mail if you want to chat about the set-up.
Update January 02 2019: After my previous hosting provider went belly-up (apparently this is a thing that happens a lot…), I switched to hosting this website using a VPS from RamNode and the free tier of the CloudFlare CDN. I was able to get this up and running in less than an hour after realizing that my hosting provider went down indefinitely, thus I can only recommend this low-cost option. Maybe one day I can get a quick blog post going about how to go about this.